Regular price
Sale price
$17.00 USD
Unit price
per
Sale
Sold out
As a tarot reader, I offer a unique and insightful service that can help you gain clarity and understanding in various areas of your life. Whether you are seeking guidance on your career, relationships, spirituality, or personal growth, a tarot reading can provide valuable insights and advice.
My tarot readings draw upon the 78 unique and symbolically rich cards of the tarot. Although I have been studying and practicing tarot for some time, my greatest source of learning came from my mother, who was a skilled tarot reader, astrologer, and psychic.
I offer both mini readings of 3 cards and full readings of 10 cards, depending on your needs and preferences. A mini-reading is a great option if you have a specific question or area of concern, while a full reading can provide a more comprehensive analysis of your situation.
Here is an example of a mini-reading using the three-card spread:
Card 1: The Tower This card suggests that there may have been a significant change or upheaval in your past that has caused you to question your beliefs or direction in life. This may have been a difficult time, but it has also provided an opportunity for growth and transformation.
Card 2: The Chariot This card suggests that you are currently in a position of control and are moving forward with determination and confidence. You may be achieving your goals and making progress in your endeavors.
Card 3: The Hermit This card suggests that you may need to take some time for introspection and reflection in the near future. You may need to withdraw from others and focus on your own inner guidance and wisdom.
Overall, this reading suggests that although you may have faced challenges in the past, you are currently in a strong position and are making progress toward your goals. However, you may need to take some time for introspection and reflection in order to continue on your path.
The Celtic Cross is a popular and traditional tarot spread that is widely used by tarot readers to gain insight into a person's current situation, past experiences, and potential future outcomes. It is called the Celtic Cross because the layout of the cards forms a cross-like shape.
Here is a breakdown of the 10 cards and their positions in the Celtic Cross:
Significator Card: This card represents the querent or the person for whom the reading is being done. It is selected by the reader based on the querent's age, gender, and physical appearance, or it can be chosen by the querent themselves.

Crossing Card: This card is placed over the significator card and represents the immediate challenge or obstacle that the querent is facing.

Foundation Card: This card represents the root cause or underlying issue that is influencing the current situation. It can shed light on the past experiences or beliefs that have led to the current circumstances.

Recent Past Card: This card represents a recent event or experience that has influenced the current situation.

Best Possible Outcome Card: This card represents the best possible outcome that can be achieved in the current situation, given the current circumstances and actions taken.

Near Future Card: This card represents what is likely to happen in the near future, usually within the next few weeks or months.

Querent's Attitude Card: This card represents the querent's current mindset or attitude towards the situation. It can indicate if the querent is approaching the situation with a positive or negative attitude.

Environment Card: This card represents external factors that are influencing the situation, such as people, places, or events that are outside of the querent's control.

Hopes and Fears Card: This card represents the querent's hopes and fears regarding the situation. It can reveal what the querent is hoping for or what they are afraid of happening.

Final Outcome Card: This card represents the final outcome of the situation. It is the culmination of all the other cards in the spread and can reveal the ultimate result of the situation, as well as any lessons that can be learned from it.
If you are interested in gaining insights and guidance through a tarot reading, I would be happy to provide a mini or full reading for you. My readings are always confidential and conducted with the utmost respect and care. Let's explore the wisdom and insights that the tarot has to offer together.
Note: Don't forget to drop your email when checking out. I will send you an email where you can ask me your questions. The big reading is based on the Celtic Cross spread, and the mini reading is based on a 3-card spread, which can be: mind/body/spirit, past/present/future, situation/obstacle/lesson, embrace/accept/let go, etc. You can then choose which 3-card spread you prefer.
Shipping & Returns

Orders are typically processed and shipped within 1-3 business days. You will receive a shipping confirmation email with a tracking number once your order has been shipped.


Standard shipping typically takes 3-5 business days for delivery (Netherlands and Belgium), depending on the destination, those could take longer. 

We are unable to ship to PO Boxes add

We have a 30-day return policy, which means you have 30 days after receiving your item to request a return.

To be eligible for a return, your item must be in the same condition that you received it, unworn or unused, with tags, and in its original packaging. You'll also need the receipt or proof of purchase.

To start a return, you can contact us at solisetlunae369@gmail.com Please note that returns will need to be sent to the following address: Kruisvaardersstraat 9, 5021BA Tilburg, The Netherlands.
Share
View full details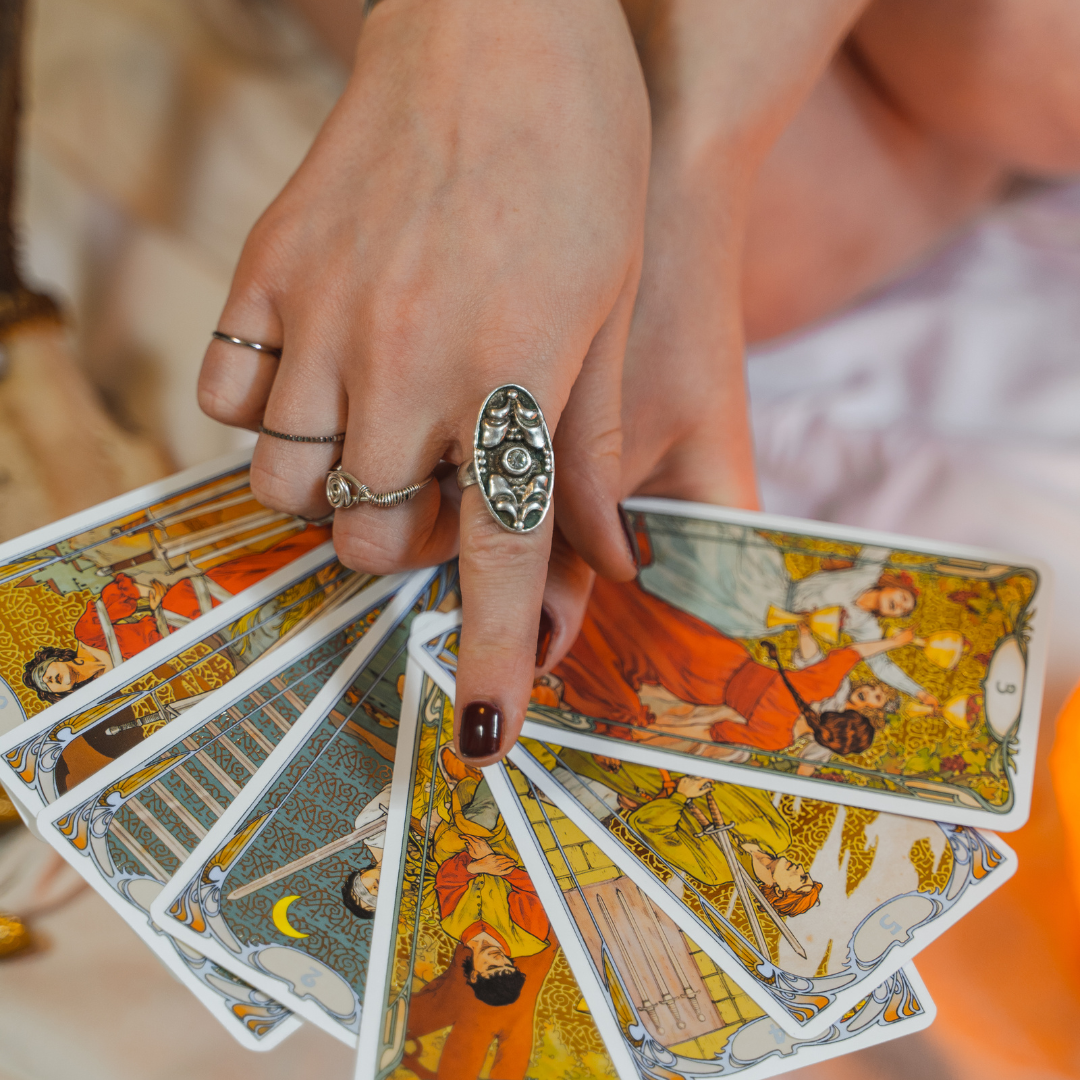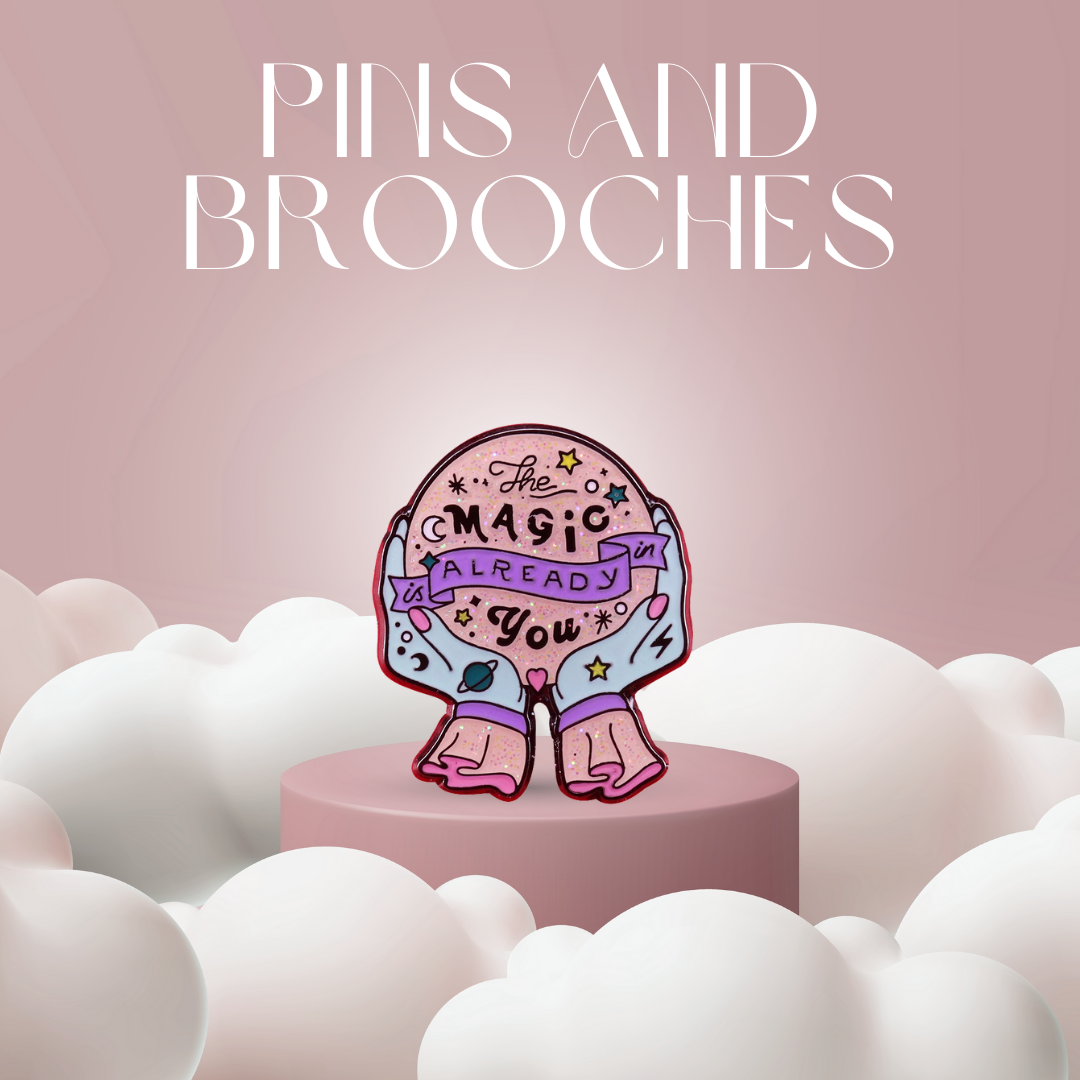 BUY 1, GET 1 FOR FREE
Shop now and upgrade your accessory collection with our exclusive pin and brooch sale! Buy one, get one for free. This discount will be calculated at the checkout.